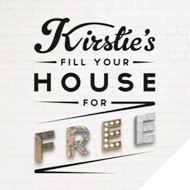 Kirstie's Fill Your House For Free!
Kirstie Allsopp and her inspirational team of upcyclers, help people remodel their homes by taking everyday waste objects and playfully upcycle them into beautiful accessories and fully functional pieces of furniture that you won't find on the high street. In this episode we see Max McMurdo put Evolution's sliding mitre saws and table saws to work, producing an incredible office desk from an unused plane wing!
Evolution's Multipurpose cutting technology means you can cut Steel, Aluminium & Wood with embedded nails with a single saw and blade. So if your planning on building a desk out of an aluminium plane wing and reclaimed timber full of nails, then an Evolution saw won't let you down.
Check out Max McMurdo's incredible work at www.reestore.com www.maxmcmurdo.co.uk and follow Max on Twitter: @maxreestore
Copyright © 2020 Evolution Power Tools Ltd.