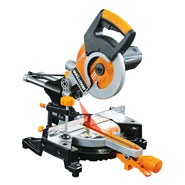 Pro Tools Reviews
Pro Tool Reviews is a successful online magazine that has been publishing reviews and industry tool news since 2008. In today's world of Internet news and online content, they began to inquire and found that more and more professionals were researching a majority of their major tool purchases online. That piqued our interest.

Pro Tool Reviews is written by electricians, plumbers, concrete/masonry professionals, framers, HVAC techs, carpenters, maintenance workers, and general contractors…

Check out what they think of Evolution here:
Copyright © 2020 Evolution Power Tools Ltd.